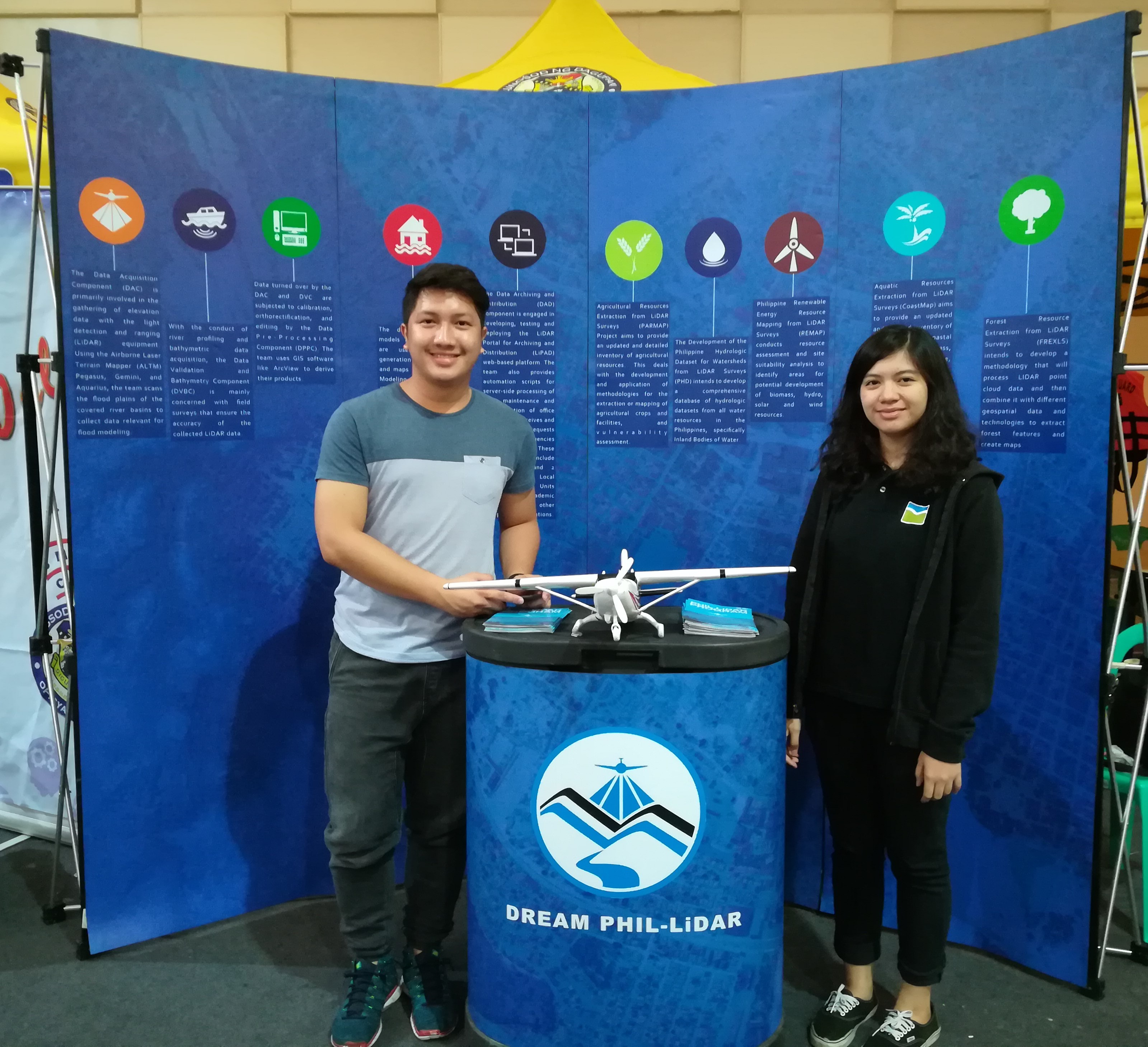 UP PHIL-LiDAR 1 Attends State of the City Address (SOCA) in Dagupan City
The UP PHIL-LiDAR 1 is honored to have been invited by the local government unit (LGU) of Dagupan City to this year's State of the City Address (SOCA) held in CSI Stadia, Dagupan City on July 17, 2017.  Attendees from the UP PHIL-LiDAR 1 were: Ernanie Marin, Research Associate of Data Archiving & Distribution (DAD) Component, Gianni Mari Sumajit, Research Associate of Flood Modeling Component (FMC), Nur Hussain S. Maba of Training Component, and Santiago dela Cruz of Admin. 
The SOCA this year is focused on climate change, natural disaster, and how the LGU is responding to the challenge. Thus, the presence of booths from different agencies and companies were visible at the SOCA who have been supporting the LGU. The UP PHIL-LiDAR 1 for instance, has contributed life-saving flood hazard maps by which the LGUs; like the City of Dagupan is grateful for.
Mayor Belen T. Fernandez delivered her speech and enumerated significant improvements of the city in terms of disaster risk reduction and management such as: the three-story evacuation center that could accommodate 1000 residents, new dikes and canals as waterway for the floodwater, paved barangay roads, efficient firetrucks, etc.
Moreover, the mayor is grateful for the agencies and companies that had been supportive to the city's Disaster Risk Reduction Management (DRRM) like the Department of Science & Technology (DOST-1), e-Smart Operation Center that is adopted by their LGU in response to disaster preparedness and the city's resiliency against climate change, it provides up- to-date information to local authorities on possible disaster issues. The LiDAR, which was mentioned by the Mayor as well as to how it gives knowledge to the residents' safety location, should their areas belong to flood hazard zones. 
After the SOCA, a number of guests and students visited the LiDAR 1 booth and asked some questions to the staff about the mission of the program.