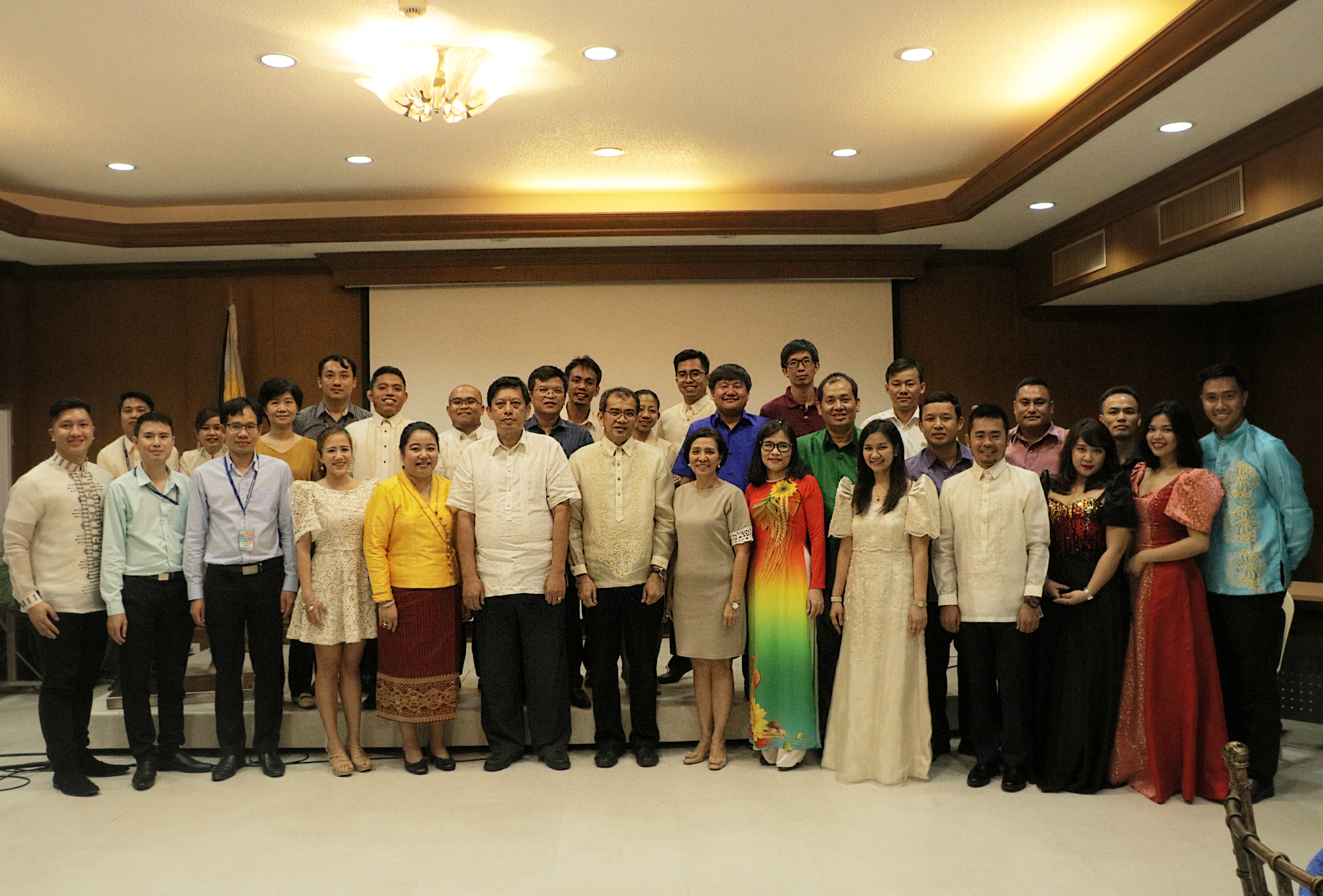 Partnering for Change, Engaging the World: The Phil-LiDAR Program Conducts Training on LiDAR Applications for the ASEAN Region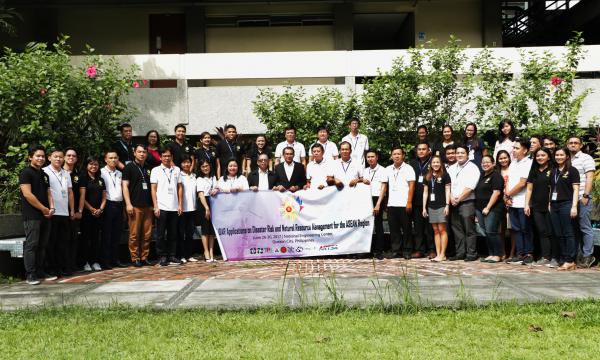 Delegates of the recently held ASEAN LiDAR Training pose with 
Phil Lidar
 1 Program Leader Dr. Enrico C. Paringit (center) and ASEAN Committee on Science and Technology Chairperson Engr. Raul Sabularse (center; wearing glasses) and trainers from the Phil-LiDar 1 and 2 Program.
As the Association of Southeast Asian Nations (ASEAN) enthusiastically celebrates its 50th year, the Philippines encapsulates its chairmanship of the ASEAN this year with the theme "Partnering for Change, Engaging the World." In coordination with the ASEAN Sub-Committee and Space Technology and Applications (SCOSA) and the ASEAN Regional Training Centre for Space Technology and Applications (ARTSA), the Philippines seeks to highlight activities that will foster camaraderie among the ASEAN nations towards reaching the common goals of regional resilient development and solidarity.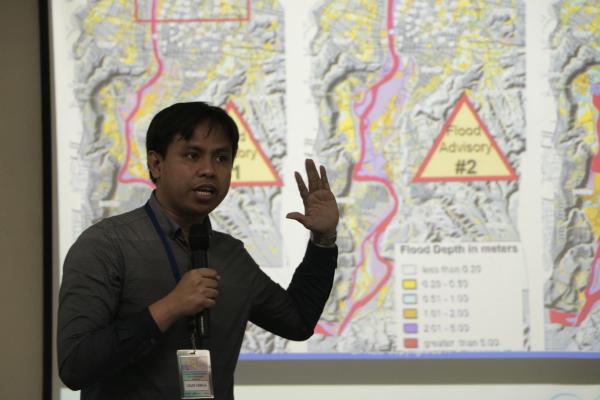 Geomatics Specialist Engr. John Louie Fabila on the Visualization of LiDAR Digital Elevation Models Data and Terrain Analysis, (Phil-LiDAR 1 Parallel Training DAY 2).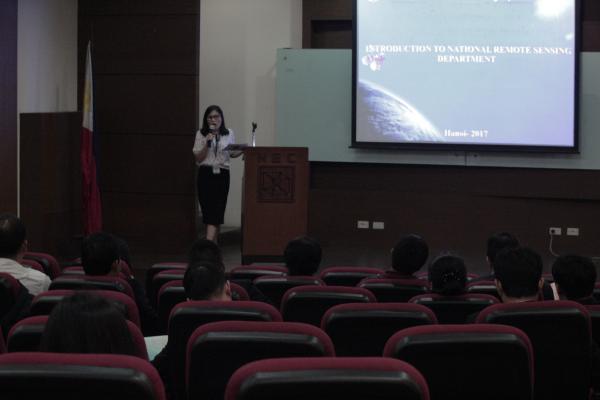 Vietnam's Trin Viet Ngah presenting her country's National Remote Sensing Department to her fellow ASEAN delegates during the opening program held at the National Engineering Center - Audio-Visual Room, University of the Philippines Diliman.
In this light, the training workshop on "LiDAR Applications on Disaster Risk and Natural Resource Management for the ASEAN Region" was conducted by the Phil-LiDAR Program in partnership with the Department of Science and Technology (DOST) – Philippine Council on Industry, Energy, and Emerging Technology Research and Development (PCIEERD). The event was held on June 26 – 30, 2017 at the National Engineering Center (NEC), University of the Philippines Diliman, Quezon City, Philippines.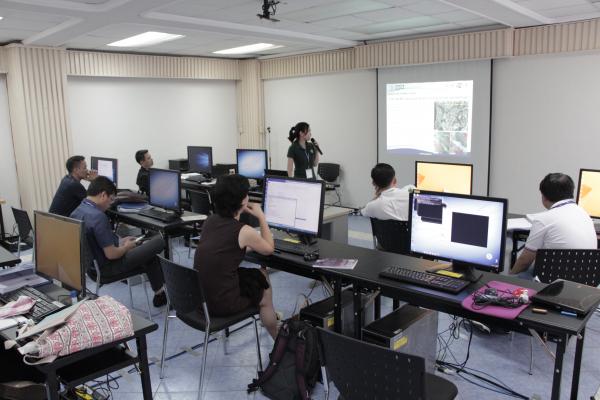 Senior Science Research Specialist Engr. Therese Anne M. Rollan on Object-based Image Analysis (OBIA) for land cover classification (Phil-LiDAR 2 Track, DAY 2).
The delegates of the ASEAN member states pose after a day's training (DAY 4 - June 29, 2017).
S
enior Scie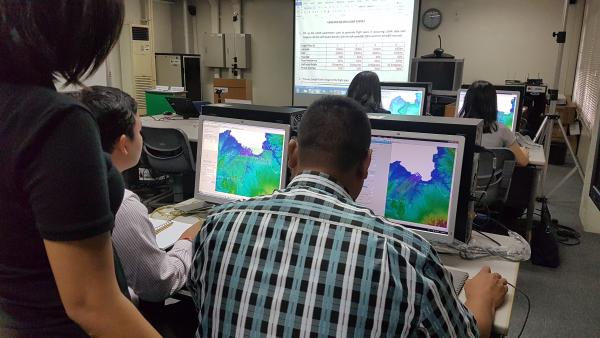 nce Research Specialist Engr. Therese Anne M. Rollan
On OBIA for Land Cover Classification (Phil-LiDAR 2 Track. DAY 2)