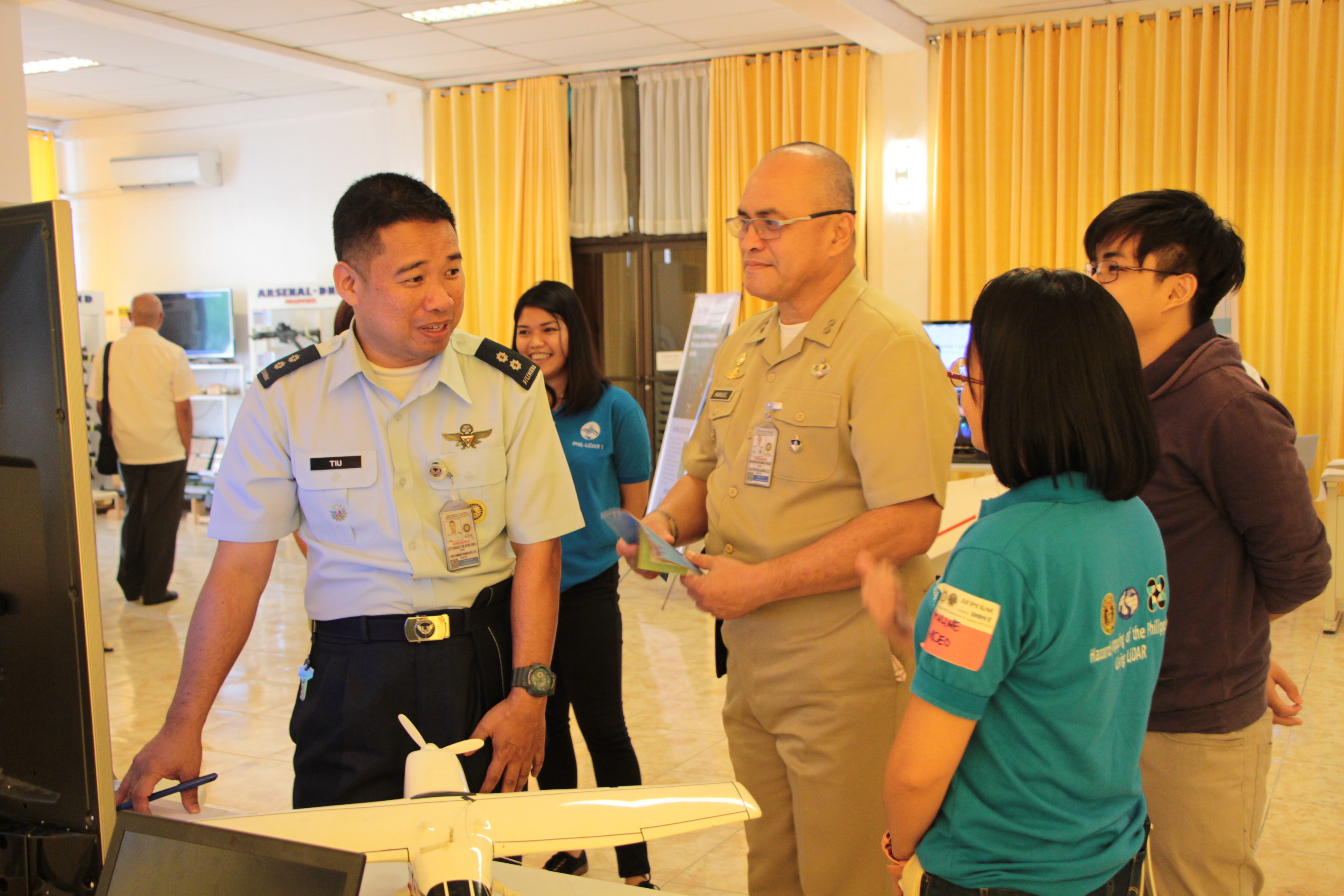 Phil-LiDAR 1 Program Participates in AFPCGSC meets DOST Symposium
The PHIL-LiDAR 1 program participated in the AFPCGSC's recently concluded science and technology symposium on June 6, 2016 at AFPCGSC Multi-Purpose Hall, Camp Aguinaldo, Quezon City. The symposium was initiated in support of Self-Reliance Defense Posture's (SRDP) ongoing revitalization initiatives with the aim to promote awareness, strengthen interests and generate inputs. The event was supported by its major partners; DOST and Manila Observatory.
Stakeholders both from the private and public sectors were able to attend such as: DOST-PCIEERD, Philippine Army Research and Development Center, Naval Research and Development Center, Air Force Research and Development Center, Department of National Defense (DND), Government Arsenal, Philippine National Police (PNP), Philippine Coast Guard (PCG), Metropolitan Manila Development Authority (MMDA), Department of Transportation and Communication (DOTC), National Telecommunications Commission (NTC), Ateneo de Manila University (ADMU), and University of the Philippines Diliman (UPD).
The opening was graced by MGEN Rodolfo D. Santiago, AFPCGSC Commandant together with the major partner heads: Antonia Y. Loyzaga, Executive Diretctor of Manila Observatory and Dr. Carlos Primo C. David, Executive Director of DOST – PCIEERD.
The Phil-LiDAR 1 program was attended by the following: Engr. John Louie Fabila (DPPC), Engr. Pauline Joanne Arceo (DAC), Engr. Ruby Ann Marie Magturo (DAD), Mark Paulo Alcala (FMC), Klaribelle Anne Languayan (Training), Denise Ann-Marie Suarez (Training), and Nur Hussain Maba (Training). In total, the event was participated by 118 attendees both  from the participants and exhibitors.
Engr. Fabila represented the team to talk about the program on behalf of Engr. Paringit, program leader. After Engr. Fabila's presentation, a number of participants have been marveled by the existence of the program especially on how it greatly helps the locals and communities for flood safety and preparedness as it had been the major concerns in the country. It is also commended by some partners as a helpful tool for humanitarian relief. According to Engr. Fabila, Marcus Jason Bartolome, Chief, Systems Engineering and Integration Division, J6, GHQ at Armed Forces of the Philippines shared a "spin-off" initiative suggesting that the program should continue and perhaps to work collaboratively with AFP in the future.