PHIL-LiDAR 1 Program Concludes the Mindanao Cluster Conference 2016
The UP PHIL-LiDAR 1 Program in collaboration with the Central Mindanao University (CMU) has successfully concluded this year's Mindanao Cluster Conference on July 8-9, 2016 in Maramag, Bukidnon.
The first day of the 2-day conference was conducted at the University Farmer's Training Center with the theme "Transforming Disaster to Resources: Data and Data Sharing." The seminar and LiDAR data products turnover ceremony. It was attended with around 100 visitors coming from different Local Government Units in Region XII, PHIL-LiDAR 1 delegates, and other partner State Universities and Colleges and Higher Educational Institution (SUCs/HEIs): Ateneo de Zamboanga University (AdZU), Mindanao State University-Iligan Institute of Technology (MSU-IIT), University of the Philippines-Mindanao (UP Mindanao), and University of San Carlos (USC).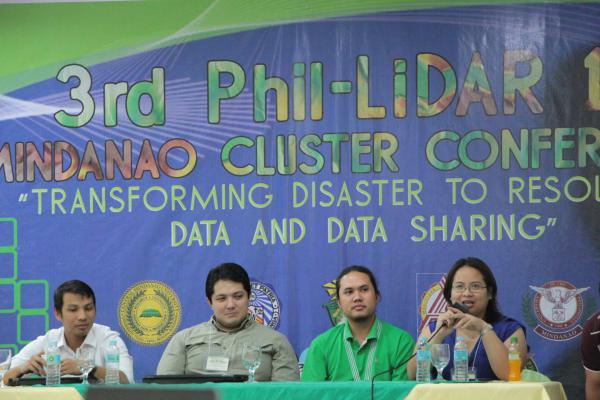 The seminar on Day 1 was graced with the presence of speakers from CMU, PHIL-LiDAR 1 Project Leader Dr. George R. Puno, PHIL-LiDAR 1 Program Leader Dr. Enrico C. Paringit, CDRMMC Chiefs Dr. Agripino Dacera of Genaral Santos City and Mr. Vergil J. Lago of Cagayan De Oro City, and Data Archiving and Distribution Component's Project Leader Engr. Mark Edwin Tupas. Available LiDAR datasets and high resolution flood hazard maps was awarded to some municipalities and cities General Santos City and Cagayan de Oro City.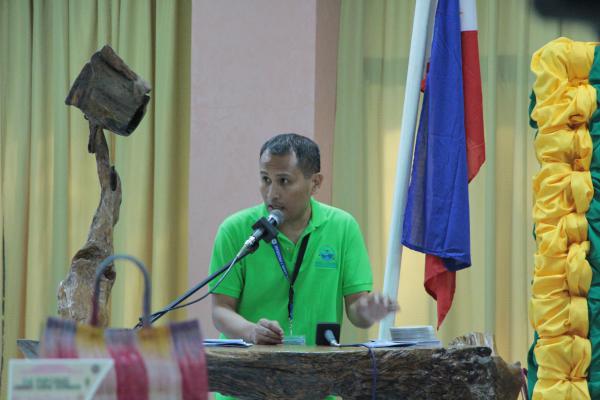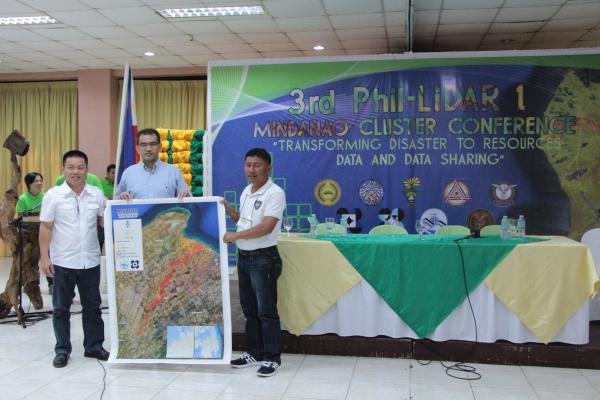 On the second day, the PHIL-LiDAR 1 participants together with partner SUCs/HEIs headed to Pulangi IV Hydroelectric Power Plant in Maramag for a field visit and a short discussion on the possible applicability of the PHIL-LiDAR 1 program outputs to improve the Pulangi Dam. This was then followed by the Business Meeting in the afternoon which tackled the progress and accomplishements of the program and the remaining deliverables for the closing of the project in 2017.